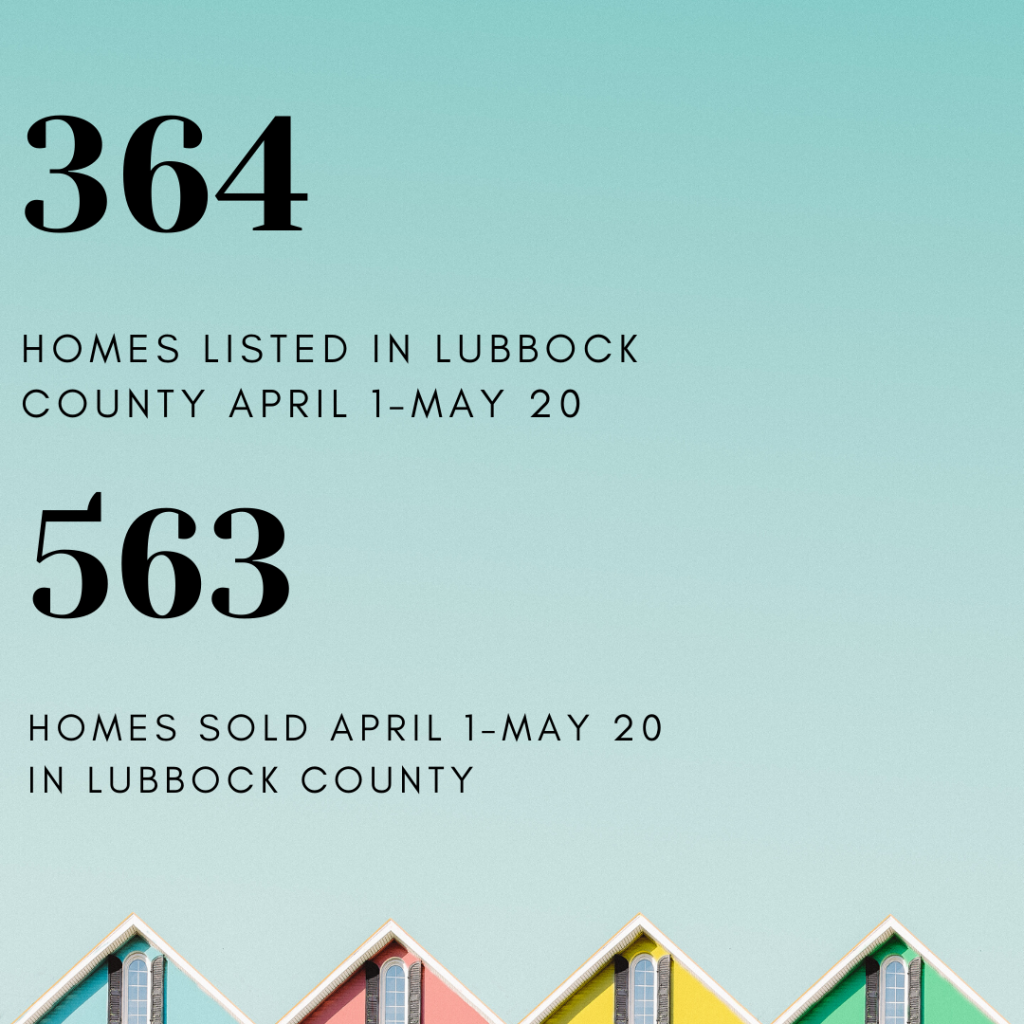 The outbreak of COVID-19 has had serious effects on most industries throughout the world.
The residential real estate market is one of the industries that has seen positive impacts from the economy's status during the pandemic.
In the time from April 1st through May 20th, Lubbock County has listed 364 homes on the marker, and sold 563 homes.